History & Tradition: Team Awards
The best of the best.
Note: Since 2008, awards are no longer being regularly presented by the staff.
---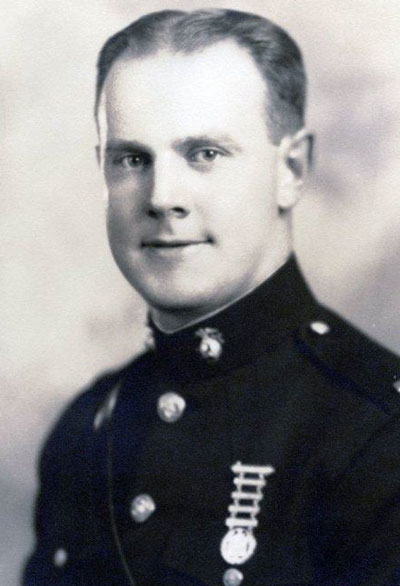 Francis "Reds" Daly MVP Award
The Daly Award has been presented since 1955 for the most valuable letterman each season for the Georgetown men's basketball program. It is named after Francis Daly (C'40), a two sport letterman in basketball and football who was killed in action during the Battle of Iwo Jima in 1945.
1955-Warren Buehler
1956-Joe Missett
1957-Joe Missett
1958-John Clark
1959-Jim Oravec
1960-Brian Sheehan
1961-Brian Sheehan
1962-Bob Sharpenter
1963-Jim Barry
1964-Jim Christy
1965-Jim Barry
1966-Jim Brown
1967-Steve Sullivan
1968-Bruce Stinebrickner
1969-Charles Adrion
1970-Charles Adrion
1971-Mike Laughna
1972-Mike Laughna
1973-Merlin Wilson
1974-Jon Smith


1975-Team Award
1976-Derrick Jackson
1977-Derrick Jackson
1978-Derrick Jackson
1979-John Duren, Craig Shelton
1980-John Duren, Craig Shelton
1981-Eric Floyd
1982-Eric Smith
1983-Patrick Ewing
1984-Patrick Ewing
1985-Patrick Ewing
1986-Reggie Williams
1987-Reggie Williams
1988-Charles Smith
1989-Charles Smith
1990-Mark Tillmon
1991-Dikembe Mutombo
1992-Alonzo Mourning
1993-Not Awarded

1994-Joey Brown
1995-Senior Class of 1995
1996-Allen Iverson
1997-Cheikh Dia
1998-Boubacar Aw
1999-Not Awarded
2000-Kevin Braswell
2001-Kevin Braswell
2002-Kevin Braswell
2003-Mike Sweetney
2004-Gerald Riley
2005-Not Awarded
2006-Not Awarded
2007-Roy Hibbert
2008-Jonathan Wallace

---
Outstanding Player Award
On select occasions, a player who has not won the Daly Award has been honored for his oustanding contributions to the team.
1982-Eric Floyd
1997-Victor Page
1998-Shernard Long
2002-Mike Sweetney
2004-Brandon Bowman
2007-Jeff Green
2008-Roy Hibbert

---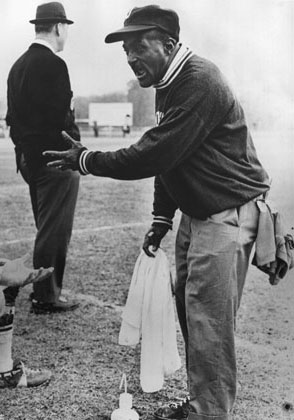 Raymond Medley Award
The Medley Award has been presented since 1977 to the player or manager judged to be a model student athlete by his performance on and off the court. It is named after Raymond "Pebbles" Medley (1918-1982), a member of the Georgetown athletics community for 56 years and a tireless supporter of Hoya athletics.
1977-Mike MacDermott
1978-Felix Yeoman
1979-Lonnie Duren
1980-Al Dutch
1981-Andre Hawkins, manager
1982-Ralph Dalton
1983-Steve Wolf, manager
1984-Ralph Dalton
1985-Horace Broadnax
1986-Horace Broadnax
1987-Ronnie Highsmith
1988-Kenny Brown, manager


1989-Johnny Jones
1990-Sam Jefferson
1991-Not Awarded
1992-Robert Churchwell
1993-Gordon Bobb, manager
1994-Robert Churchwell
1995-Kevin Millen
1996-Jerome Williams
1997-Cheikh Dia
1998-Boubacar Aw
1999-Not Awarded
2000-Jameel Watkins

2001-Anthony Perry
2002-Omari Faulkner
2003-Trenton Hillier
2004-Courtland Freeman
2005-Not Awarded
2006-Tyler Crawford

---

Mary Fenlon Award
The Mary Fenlon Scholar Athlete Award has been presented since 1977 to the player judged by his outstanding academic and athletic contributions to the team. The award was recently named for Mary Fenlon, academic advisor from 1972-1999.
1977-Craig Esherick
1978-Craig Esherick
1979-Steve Martin
1980-Ron Blaylock
1981-Ron Blaylock
1982-Ron Blaylock
1983-Kurt Kaull
1984-Gene Smith
1985-Patrick Ewing
1986-Ralph Dalton, Michael Jackson
1987-Johnathan Edwards
1988-Tom Lang


1989-Charles Smith
1990-Dikembe Mutombo
1991-Rhahime Bell, manager
1992-Brian Kelly
1993-Not Awarded
1994-Vladimir Bosanac
1995-Cheikh Dia
1996-Cheikh Dia
1997-Cheikh Dia
1998-Boubacar Aw
1999-Ruben Boumtje-Boumtje
2000-Ruben Boumtje-Boumtje

2001-Ruben Boumtje-Boumtje
2002-Courtland Freeman
2003-Omari Faulkner
2004-Omari Faulkner
2005-Amadou Kilkenny-Diaw
2006-Amadou Kilkenny-Diaw
2007-Ken Izzo

---
Manager's Award
Student managers have been a part of Hoya basketball since its founding. An award was established in 1981 to honor the year's outstanding manager.
1981-Scott Wolf
1982-Scott Wolf
1983-Andre Hawkins
1984-Steve Wolf
1985-David Green
1986-George Jackson
1987-Kenny Brown
1988-Jaime Pena
1989-Markhum Stansbury
1990-Markhum Stansbury


1991-Markhum Stansbury
1992-Chris Bodiford
1993-Scott Evans
1994-Darrell Pierre
1995-Ron Frankowski, Brian Tomcak
1996-Chris Antonetti
1997-Ronald Frankowski
1998-Kelly Kirschner
1999-Not Awarded
2000-Rocco LaDonni

2001-Ryan Growney
2002-Ryan Growney
2003-Wyatt Harris
2004-Justin Zormelo
2005-Not Awarded
2006-Not Awarded
2006-Not Awarded
2007-M. Bahar, G. Feeney, C. Golski, R. Moss

---
Coaches Award
The Coaches Award was restored in 2007 after a nearly two decade absence.
1978-John Duren
1979-Steve Martin
1980-Terry Fenlon
1981-Geoffrey Rochester, manager
1982-Mike Hancock
1983-David Blue
1984-Bill Martin
1985-Bill Martin
1986-Michael Jackson


1987-Reggie Williams
1988-Johnathan Edwards
1989-Johnathan Edwards
1990-Anthony Allen
1991-Rhaime Bell, manager
1992-Joey Brown
1993-Not Awarded
1994-Lamont Morgan
1995-Irvin Church

1996-Brendan Gaughan
1997-Godwin Owinje
1998-Jahidi White
2007-Jonathan Wallace
2008-Not awarded
2009-Not awarded
2010-Ryan Dougherty, Julian Vaughn

---

Robert A. Duffey Scholar Athlete Award
The most distinguished award available to a Georgetown athlete is the Robert A. Duffey Award, presented since 1955 to the outstanding scholar athlete among all University teams. The award has been presented to four men's basketball lettermen during this time. It is named after Robert Duffey (C'44), a two sport letterman in basketball and football who was killed in action during military service in World War II. Four basketball lettermen have received the Duffey Award to date.
1961-Tom Coleman
1962-Paul Tagliabue
1968-Bruce Stinebrickner
1986-Michael Jackson
---
Big East Scholar Athlete Award
Awarded by the Big East conference since 1985 to the oustanding men's basketball player who combines academic and athletic achievement.
1997-Cheikh Dia
2001-Ruben Boumtje-Boumtje
---
NCAA Postgraduate Scholarship
Awarded by the NCAA since 1960 to a select number of men's basketball scholar-athletes nationwide to pursue graduate studies.
1968-Bruce Stinebrickner